Precise dispersion in automatic spray systems.
Even (parejo) spray in manual dosages.
Avoid waste in dosing peaks.
It replaces the handling of preservatives and alcohols.
Eliminates dust problems in the plant.
Prevents microbiological growth.
Protects the shelf life of baked goods.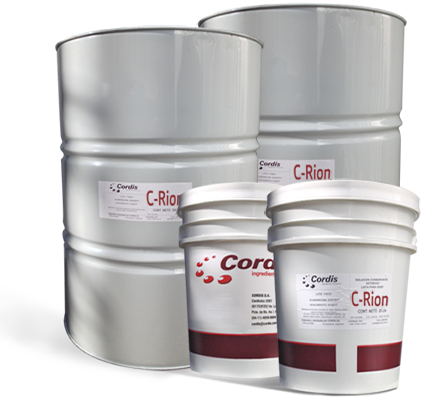 C-RION is available in 1000 liter IBC containers, 200 liter drums and 20 liter pails.