It is based on corn starch.

It contributes in texture, viscosity, humidity control,
film formation, binder and others. It is slightly sweet and
does not present any strange flavors.
APPLICATIONS
It is used in sausages, ice cream powders, citrus powder drinks, sponge cakes, powdered foods, aromas, chocolates, baking, others.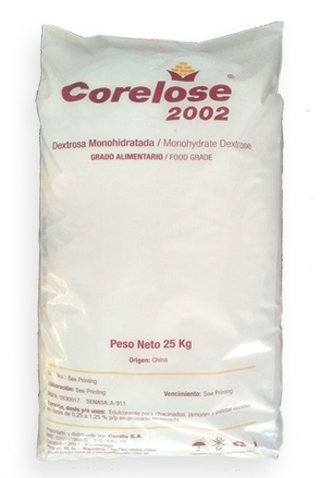 CORELOSE is presented in multi-role paper bags with polyethylene interior. Net weight 25 kg.