Prepared in concentrated powder.

With the incorporation of milk and / or water and after shake
you get, for example, dessert Mousseof excellent flavor and
foamy consistency. It is applicable in fillings, covers and decoration
of cakes in fine pastry cups and desserts for gastronomy.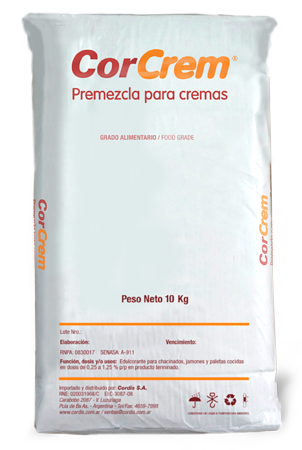 CORCREM is available in multipurpose paper bags of 1, 5 and 10 kg.